We offer the best exterminating services in tri-state area which is New York, New Jersey and Connecticut.
Roaches/Pests Control
New York City exterminators at Green Eco Environmental have years of excellence in protecting your household from ants, rodents, cockroaches, bed bugs and other pests. They have specially designed bed bug exterminating treatments that help in identifying, destroying, controlling and also repelling the pests.
Our teams offer different services in New York city which are beneficial not only for a person's health but also for the environment. The motive behind using organic substances to eliminate pests and bed bugs is to make the environment a clean and healthy place to live in. These organic exterminating treatments carried out by our exterminators are effective only on pests which means it doesn't have any side effects on human beings and pets. Our exterminator (Eco-Pest Technician) teams have also gotten positive results in the effective treatment of bedbugs.
Various extermination services done by our exterminators in New York City and other areas include the following:
The main motive of using Eco-friendly products for bed bug treatments is to protect the environment around New York from any side effects caused by these pesticides. Therefore, in order to make a green environment our exterminators have green services which prompt you to opt out of using chemical pesticides. The stress is on a green way of life and therefore organic substances are used in pest controls in New York City.
Our exterminator NYC team eliminates the residential pests including bed bugs, rodents, birds, flies, bugs, ants, spiders etc. The pests can affect commercial buildings in the same way as it can in residential buildings. Therefore, proper care and treatment from a reliable exterminator is advised to escape major damage and expenses.
Our special carpentry service focuses on preventing the chances of pests entering the home again after the treatment. Take the effective exterminator services from Green Eco Environmental to feel the difference!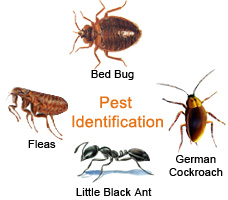 Request Free Consultation
Testimonials
"The ants in my garden had really become a nuisance for me. When one of my friends told me about NYGreenEco, I called them to have a look on the garden and offer a solution. They cooked up a customized solution to help me get rid of the miscreants. The way they work is really amazing!"