Home
>> Mold Inspection & Removal
Mold Inspection & Removal
If you have decided to get your building, commercial or residential, mold free without intoxicating the place, you are at the right place. We at Green Eco Environmental provide eco friendly mold control and extermination service at competitive rates in New york. Equipped with years of experience, time tested techniques and latest equipment, we provide outstanding and reliable mold control and extermination services.
What makes us different from our peers is to ensure efficient mold extermination with fully organic products. We use natural biocides to get rid of mold, ensuring that the exercise goes well for the environment too. While these biocides are as efficient as the chemical ones, these are absolutely harm-free for the humans and the environment. Our objective is not just to eliminate mold from your place. We want to make our whole environment safer to live in. Our eco-pest technicians have always brought back positive feedback.
Various mold-related services provided by us in New York City include the following:
When you entrust us with mold extermination in your premises, our experts inspect the mold-affected areas and come up with appropriate suggestions such as the combination of biocides and extermination process. Our trained professionals do conclusive mold inspection, understanding the roots of the problem and the ways to eliminate it.
The next step is the containment to prevent the spread of mold to other areas. Thereafter, mold remediation is done with the help of organic products and methods. The final task is to protect the steriled area against future mold infestations. Our professionals are well-trained in all the aspects of mold extermination and complete the task to perfection.
Our customers recognize us as a reliable eco friendly pest control service in New York. Hire us to see how we can make the difference!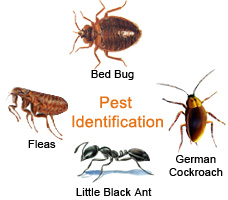 Request Free Consultation
Testimonials
"The ants in my garden had really become a nuisance for me. When one of my friends told me about NYGreenEco, I called them to have a look on the garden and offer a solution. They cooked up a customized solution to help me get rid of the miscreants. The way they work is really amazing!"