We service the tri-state area which is New York, New Jersey and Connecticut.
NY Green Services
Green Eco Environmental aims to provide a solution for your pest control needs with customized attention for different types of establishments. We offer "Green Eco-friendly" services which rely heavily on the concept of Integrated Pest Management (IPM).
Taking Men & Woman closer to Nature: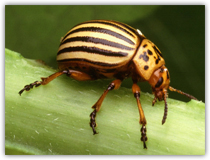 We believe if the situation is monitored closely and adequate preventative & precautionary steps are taken, the problem of pests can benipped in the bud. Our nature-friendly services intend to prevent you and your surroundings from getting exposed to any harmful pest control chemicals. That is the reason why we provide pesticides that are organic in nature and are the most Eco- friendly, but at the same time, have excellent results with minimal danger of any side-effects. In all our endeavors, we have tried to take men & woman closer to nature.
Bed Bug Treatments
Bed bugs are blood-sucking parasites which pose a threat to many people around the world. It has been considered to be a serious problem as it is quite difficult to get rid of them. There are many inexperienced pest control providers who are offering different treatments which are not only ineffective on bedbugs but are also harmful for your health and environment. Therefore, Green Eco-Environmental assures you that to have a Green Environment, we use products that are environmentally friendly. We specialize in protecting your homes from bedbugs by using organic material which is not only effective on bedbugs but also protects the environment where we live.