We service the tri-state area which is New York, New Jersey and Connecticut.
Carpentry Division Services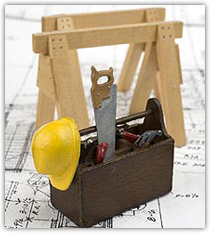 Green Eco Environmental has years of excellence behind them and ensure to make your home free from pests. The pests can enter from any opening of the house. Therefore, it requires proper care to exterminate any opening which can give an invitation to pests.
Green Eco Environmental offer you carpentry services which will help in protecting your home by excluding all the possible areas for the entrance of pests. These services are also considered to be a significant part of the pest control system which consists of organic ways of treating the infestation. No treatment can be effective for long without paying attention to these minute details. Therefore, repairing of the damaged structure is as necessary as treating the pests.
Need of carpentry services
Fitted fly screens helps to restrict the entry of flying insects, birds and airborne particles.
Roof open outlets allow a way to birds and insects which needs to be examined.
Space under the doors allows rodents to enter inside your home.
Services include:
Patchworks.
General repairs.
Window or door replacement.
Insulation.
Deck cleaning, repair and installation.
Fence repairs.
Inspection.
We ensure that we will establish and maintain a pest free premises by taking all the necessary precautions required to have a green environment.