Mold Removal
If mold infection in your commercial building or residence concerns you, a mold removal team of trained professionals from Green Eco Environmental could come to your assistance, any time you need. Equipped with the experience and expertise to deal with all kinds of mold related problems, we can take care of mold removal effectively. We use only environment friendly methods for eliminating mold.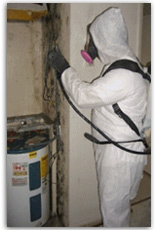 Four Steps to Mold Removal
We clean the place of molds in four steps. First of all, we take steps to ensure to contain the mold from spreading into uncontaminated areas. We then eliminate the mold and remove it. The last step is to protect the sterilized area against future mold infestations. Every step for mold removal is taken in the best possible manner, eliminating any chances of the return of mold.
Reasons for Mold Removal
Mold found indoors has deleterious effect on the people's health living or working there. A bit of mold here and there won't trouble much, but the problem is that the mold expands quite fast and can stretch itself to copious quantities. When this happens, it becomes hazardous for human health. It could result in severe allergic, respiratory and neurological problems. The only solution is mold removal.
Why us for Mold Removal in NYC
Let us underline why you should hire us for mold removal:
We know time-tested methods of wiping out mold.
We use only organic products and methods for getting rid of mold.
Our team of professionals is well-trained to do the task.
We are aware of the latest mold removal technology.
We help you get rid of mold in eco-friendly manner.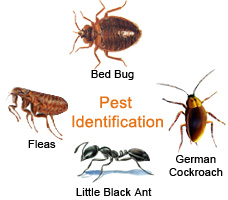 Request Free Consultation
Testimonials
"The ants in my garden had really become a nuisance for me. When one of my friends told me about NYGreenEco, I called them to have a look on the garden and offer a solution. They cooked up a customized solution to help me get rid of the miscreants. The way they work is really amazing!"