We offer the best exterminating services in tri-state area which is New York, New Jersey and Connecticut.
American Cockroach

American cockroaches are reddish brown insects with yellowish margin on their body, which is about 1-3/8 to 2-1/8 inches long. They also have wings, except for the immature cockroaches who are wingless. Despite their large size, they are capable of running really fast and hide into very small cracks and pass under the doors, which makes them difficult to exterminate.
Habits
An adult female American cockroach lays down an egg case which is about which is 0.9 centimetres (0.35 in) long, brown and purse shaped, and contains around 14 to 16 eggs. In its lifetime which is around a year, a female cockroach produces around 150 young. They feed on decaying organic matter and a variety of other food.

American cockroaches are seen both indoors and outdoors in areas like basements, sewers, cracks and crevices of walls, porches and so on. They prefer moist and warm areas but can live in dry areas too, if they have sufficient access to water. However, they are not able to tolerate very cold temperatures. Hence, they usually move indoors in cold weather for warmth and food. It is not difficult for cockroaches to gain entry into the house, as they can crawl into small spaces very well. They can enter through sewer connections, under the doors or any other kind of openings in the house.
How to Prevent Damage
Check the groceries you buy, it may be carrying cockroaches which may enter your house. They are often found at grocery stores as they find an easy source of food there
Buy your grocery from a store that maintains high levels of hygiene.
They may also come along with materials like old furniture, magazines, newspapers and so. Take care while you purchase these items.
Cockroaches may enter from your neighbors' houses as well. While it is difficult to prevent their entry, extermination is the best method
Call professionals if things go out of control.
We emphasize on using green methods to exterminate American cockroaches that are both very effective as well as environment friendly.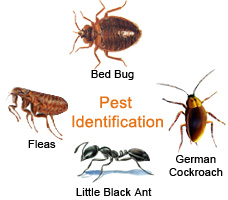 Request Free Consultation
Testimonials
"The ants in my garden had really become a nuisance for me. When one of my friends told me about NYGreenEco, I called them to have a look on the garden and offer a solution. They cooked up a customized solution to help me get rid of the miscreants. The way they work is really amazing!"