We provide residential extermination services to the tri-state area which is New York, New Jersey and Connecticut.
Residential Extermination Services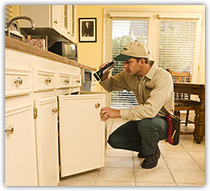 Residential Pests like rodents, birds, roaches, flies, bed bugs, ants, bees and wasps, spiders, insects, etc. are included under residential pests.
Green Eco brings you an ultimate bed bug and pest control program in NYC, Queens, Brooklyn, Bronx, and Manhattan designed for your residential pest control needs. The bed bug exterminator New York programs are customized to suit your needs. We believe in eliminating pests so that you do not have to keep bearing those unwanted guests again and again in your New York home. .