We provide residential extermination services to the tri-state area which is New York, New Jersey and Connecticut.
Residential Extermination Services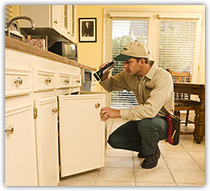 Residential Pests like rodents, birds, roaches, flies, bed bugs, ants, bees and wasps, spiders, insects, etc. are included under residential pests.
Green Eco Environmental brings you an ultimate bed bug and pest control program in NYC, Queens, Brooklyn, Bronx, Manhattan and NJ designed for your residential pest control needs. The bed bug exterminator New York programs are customized to suit your needs. We believe in eliminating pests so that you do not have to keep bearing those unwanted guests again and again in your New York home. With state of the art technology, we offer both one-time intensive exterminator treatments as well as monthly maintenance programs all using green and eco-friendly methods that is JUST as effective as chemical pesticides.
For this we take up exterminator treatments both within and outside the buildings. Most commonly, fruit flies, bed bug, drain flies, and roaches are associated with kitchen drains. Our NYC exterminator treatment of drain involves scraping, scrubbing, power wash and removing the organic matter built up in the kitchen drain.
In addition to this, our residential bed bug and pest control programs include:
Treating the landscape perimeter of your building so as to prevent outdoor insects from migrating in.
Treating the lockers of your home with various Green and Organic material to keep pests, bed bug and other roach infestations at bay.