We offer the best exterminating services in tri-state area which is New York, New Jersey and Connecticut.
Digger Bees

Digger bees are very robust, hairy bees, with visibly protruding faces. They vary in size from ¼ to 2-inches long and can have varied colors like dull black or brown to rich red, yellow or blue often with a metallic lustre on their wings. They are not very aggressive but may sting when handled roughly.

They are undesirable as they can be frightening, specially to children, pose a threat of sting and also make the area unsightly with many holes dug into the ground.
Habits
The digger bees emerge in the spring, after hiding in the ground during winters in the pupa form and are seen throughout the summer months during which they mate and build their nests. It lays a single egg in a cell of its nest, that may consist of one or more cells and leaves a prey for the lava to feed on when the egg hatches. Digger bees attack on insects and spiders with their sting, which they carry to their nests.

They dig their burrows in the soil and can build their nests on buildings and burrow in lawns, flowerbeds, and gardens. Although, they do not cause much harm as such but can be frightening specially when they hover in the air in circles. They can sting in case they are disturbed, or they feel there is a threat to their nest. Also, they can cause a mess in the garden, as they dig several holes on the ground.
How to Protect Yourself
They prefer to dig holes on bare ground, between grass and plants so if there are any such areas keep a check
Digger bees prefer to dig on dry soil, hence watering the garden area thoroughly may help in keeping them away when they first appear.
Thin turf provide better ground to them, hence growing enough grass may keep them away
Regular vacuuming of the closets where clothes are stored also helps in removing the eggs of the moths, preventing them from causing infestation
Call professionals if things go beyond your control.
We emphasize on using green methods to exterminate digger bees that are both very effective as well as environment friendly.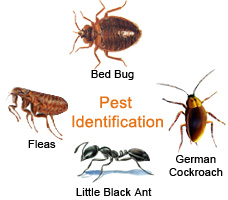 Request Free Consultation
Testimonials
"The ants in my garden had really become a nuisance for me. When one of my friends told me about NYGreenEco, I called them to have a look on the garden and offer a solution. They cooked up a customized solution to help me get rid of the miscreants. The way they work is really amazing!"