Mold Remediation
If you consider mold a small thing, you are wrong. It is real concern. If you thought it would take care of itself by dying with time, nothing would be more incorrect. The fact is, mold can maintain itself even in the absence of water and air, and lay for millions of years in dormancy, quietly waiting for moisture. It is this resilience which makes mold big, and necessitates hiring of mold remediation professionals such as Green Eco Environmental.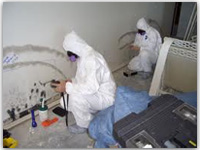 Health Related Effects of Mold
Constant exposure to certain types of mold could cause allergic reactions and rashes, trigger asthma and begin respiratory problems. Elders have weaker immune systems while infants' immune systems haven't fully developed. Thus, elders and infants are more susceptible to mold related problems than adults.
What You Can Do
With prompt attention to visible mold, you can check a minor problem from becoming major. You can take steps to bring down the level of moisture in the building. If there is leakage of water, you can get it repaired. This would slow down the growth of mold. However, for eliminating the problem from root, you would have to call the professionals.
What We Would Do
Well trained and experienced professional of Green Eco Environmental take care of all your mold remediation needs. We do thorough inspection and assessment of the cause and the extent of mold damage. What follows is the containment to prevent the spread of mold to other areas. Thereafter, the mold is remediated with the help of eco-friendly products and methods. When the remediation is done, the affected areas are thoroughly cleaned to eliminate any chances of the 'comeback' of mold.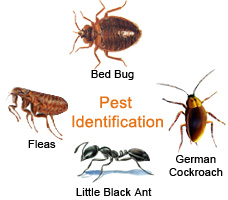 Request Free Consultation
Testimonials
"The ants in my garden had really become a nuisance for me. When one of my friends told me about NYGreenEco, I called them to have a look on the garden and offer a solution. They cooked up a customized solution to help me get rid of the miscreants. The way they work is really amazing!"