We service the tri-state area which is New York, New Jersey and Connecticut.
Pest Control
New York pest control: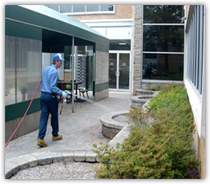 Pests differ in size and shape. They range from insects to animals, like ants, termites, cockroaches, critters, spiders, rodents and snakes. For controlling these pests, one has to apply different treatments. Some treatments might work against certain pests but not against others. Objective of our services is to provide relief to people in their daily living. Prevention of these creatures using pest management techniques is growing popular in recent times. Several methods are used in pest management to take care of the problem. Only those chemicals should be used which are not harmful for crops, plants and humans.
Pests are hazardous:
Unwanted pests infesting our surroundings can pose serious threats to our health and safety. Pests are hazardous for several reasons:
They are the carriers of transferable diseases.
They leave their droppings in the open which may give rise to odor and breed harmful germs.
They may even spread diseases by poisoning food kept open.
They damage electrical wiring.
Above all, they all may be biting or stinging you.