Mold Inspection
Green Eco Environmental comes to your assistance for mold inspection. The problem of excessive mold found in commercial premises and homes is quite common, and yet not effectively addressed. We have the expertise to inspect the mold-affected areas in homes and offices, and come up with appropriate suggestions to deal with the problem effectively.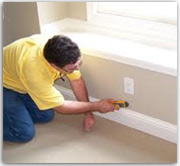 The Way It Grows
Molds can grow anywhere as long as moisture, oxygen and an organic food source are present. Mold that ceases to get moisture to sustain its continued growth goes into an inactive state which can last for millions of years, waiting for favorable conditions so that it can resume its growth. It does not require air or light to reproduce and grow.
It Never Goes on Its Own
Inactive mold does not disintegrate or biodegrade over time. It can endure being either frozen or high temperature, and can can survive without air, food, and water for millions of years in a hostile environment. Only way to get rid of it is mold damage restoration.
Necessity of Mold Inspection
Molds produce allergens, irritants and potential toxic substances.
Mold infection can also cause asthma attacks in people with asthma who are allergic to mold.
Mold exposure can irritate the eyes, skin, nose, throat, and lungs.
Mold can be the cause of severe skin diseases.
Prolonged exposure to mold can cause neurological problems.
Mold inspection is necessary to protect your building as well as the health of those who reside or work there. Unchecked mold problems could result in grave repercussions.
Green Eco Environmental has trained professionals who have the skill set to make thorough and conclusive mold inspection, and come out with the perfect solution of the problem. We ensure proper inspection of the interior and exterior structure which is vital to understand the root of the problem and eliminate it.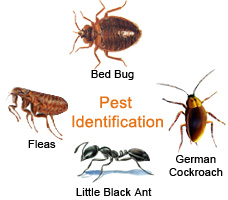 Request Free Consultation
Testimonials
"The ants in my garden had really become a nuisance for me. When one of my friends told me about NYGreenEco, I called them to have a look on the garden and offer a solution. They cooked up a customized solution to help me get rid of the miscreants. The way they work is really amazing!"