We offer the best exterminating services in tri-state area which is New York, New Jersey and Connecticut.
Silverfish

Silverfish are small flattened insects, with silver colored body approximately ½ inch long with scales on the surface. They prefer moist places, but can be found almost anywhere in the house. The most common places are damp places like basements, laundry places and bathrooms. They can damage books and clothing, and are thus undesirable.
Habits
A female silverfish lays about one to three eggs in a day, which hatch in about 43 days under ideal conditions. They molt a number of times before fully developing into adults in three to four months or can also take around one to two years for the same. The life period of a silverfish is long, at least three years on an average. They feed on food that is high on protein, sugar, or starch that includes everything from cereals, wheat flour, book bindings, and paper with glue or paste on it and even on molds and fungi.

They prefer dark, secluded and moist places where they can find a source of food. They can be found in basements, attics, kitchens, under sinks, bathtubs, shelves where books or laundry are stored and several other places. They move very quickly and can travel to great distances in search of food, though on finding a good food source remain in the same place for a long time.

Silverfish can cause considerable damage to books, wallpapers and clothes by chewing small holes in paper and fabric like cotton, linen and silk, even though it may not eat them. This make it a nuisance.
How to Prevent Damage
If you are facing the problem of moisture due to faulty plumbing or any other reason, get it fixed soon since moisture is essential for the survival of these insects.
Keep all food items stored in tight containers.
Keep the house and all places neat and tidy, which will limit the places where they can find a shelter for nesting.
Regular vacuuming and dehumidifying will ensure that these insects do not make your home, a habitat.
Call professionals if things go out of control.
We use only green methods for exterminating silverfish, which are very effective as well as environment friendly.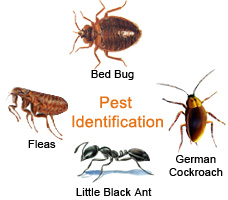 Request Free Consultation
Testimonials
"The ants in my garden had really become a nuisance for me. When one of my friends told me about NYGreenEco, I called them to have a look on the garden and offer a solution. They cooked up a customized solution to help me get rid of the miscreants. The way they work is really amazing!"