We offer the best exterminating services in tri-state area which is New York, New Jersey and Connecticut.
Oriental Cockroach

A male Oriental Cockroach is dark brown to black colour insect, about 1 inch long and has a glossy body. The male and female are a little different in appearance, as the female has a much wider body with very short wings that are not very noticeable as compared to the male that has a narrower body with longer wings. However, both do not fly much, the male being capable of very short flights and the female is not able to fly at all.
Habits
An adult female Oriental cockroach produces an egg case, that contains around 16 eggs. The female drops these eggs, and they hatch in around two months. The life duration of an adult oriental cockroach is about 1 to 1.5 year. The Oriental cockroach feeds on starch, decaying organic matter and a variety of other food.

Oriental cockroaches are also known as 'waterbugs' since they prefer warm and highly humid places, hence they are often found in sewers, drains, bathroom sinks and bathtubs, damp basements and other such damp locations. They are also found outdoors near decaying matter like leaf litter, bushes, mulch and so on. It is one of the most common cockroaches and often harder to exterminate than other cockroaches. Like most other cockroaches, oriental cockroaches are also nocturnal pests, who do not show during the day, and come out only at night.
How to Prevent Damage
Check for any cracks or crevices in the building that might be an entry point for the cockroaches. Seal any possible entry points.
If there are any leaking pipes, dripping taps and any such leakages that are causing moisture, get them repaired.
Leaf litter and compost piles in the garden should be kept at a distance from the house, as they attract cockroaches.
Even the garbage bins in the house should be well sealed.
Remove unwanted clutter from the storage or basement areas, that can become a dwelling place for the cockroaches.
Call professionals if things go out of control.
We emphasize on using green methods to exterminate Oriental cockroaches that are both very effective as well as environment friendly.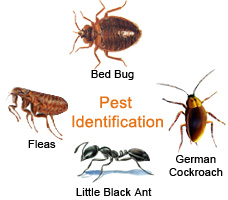 Request Free Consultation
Testimonials
"The ants in my garden had really become a nuisance for me. When one of my friends told me about NYGreenEco, I called them to have a look on the garden and offer a solution. They cooked up a customized solution to help me get rid of the miscreants. The way they work is really amazing!"