We offer the best exterminating services in tri-state area which is New York, New Jersey and Connecticut.
Fruit Flies

Fruit flies are tiny winged insects having a meager length of 0.2 inches. Brownish in color, with striped bodies and red eyes, they are adept in smelling food from a distance. These insects can visit your home through window screens, door jams, or any other crack in your home. And they would never ask for your permission for that!
Habits
These commonly found pests are fond of fermenting fruits and vegetables. They develop fast in over-ripe fruits, fermenting liquid in the bottom of garbage cans or rotting vegetables. They feed on alcohol, which is produced when fruits and vegetables begin fermenting. The insects not only feed on these foods, but also lay eggs there that hatch into larvae in a matter of hours. This makes them capable of infesting any kitchen in quickly.

They lay eggs onto the surface of fermenting fruit or vegetables. Most area is helpful in breeding. Their larvae are through the development phase in five to six days. Then they crawl to drier areas of the food or pupate elsewhere. The larvae are quite small (1/10 to 1/5-inch long). They are very distinctive with an extended breathing tube at the rear of the body. With avid ability to reproduce, these pesky insects can become a nuisance in a short period of time.
How to Prevent Damage
Eliminate the breeding sites of these insects.
Some non-food items, like wet mops, dirty dishes, and old sponges can also support fruit flies. Clear these from your home as well.
Clean opened containers of fruit juice, or vinegar products, for example ketchup, siracha or cooking wine. Seal them well.
Wipe up crumbs and spills from your cabinets and floor.
Take out all trash. Avoid re-using the plastic liner garbage bags.
Clean the seals of your refrigerator door, the top and under the fridge. Clean the evaporation pan if the refrigerator has one.
Clean under and around your dishwasher and stove.
Call professionals if things go beyond your control.
We emphasize on using green methods to exterminate fruit flies that are both very effective as well as environment friendly.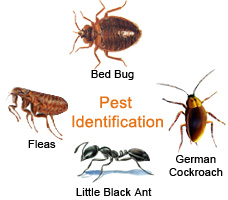 Request Free Consultation
Testimonials
"The ants in my garden had really become a nuisance for me. When one of my friends told me about NYGreenEco, I called them to have a look on the garden and offer a solution. They cooked up a customized solution to help me get rid of the miscreants. The way they work is really amazing!"