We offer the best exterminating services in tri-state area which is New York, New Jersey and Connecticut.
Field Cricket

Field Cricket is an insect we are all familiar with. These black-brownish pests appear in the autumn and disappear by the winter. These insects can damage furniture, rugs, and clothing, and the chirping of the adult males is quite irritating.
Habits
These are stout insects having slender antennae, which are much longer than the body. The wings on adult crickets are bent down on the sides. Adult female crickets have a long slender structure projecting from their abdomen. Nymphs look quite similar to the adults in looks but are smaller and have undeveloped wings.

As the temperature drops, the insects focus on laying eggs because all the adults will perish, come winter. They produce sound to find a mate. So the loud choruses of chirping male crickets begin. They find way inside our houses through the cracks and crevices. Many of us find their chirping sound so irritating that we want to get them out of our houses as soon as possible.

Field Crickets are mostly active at night. They hide during the daytime and come out at night.
How to Prevent Damage
Repair any cracks in your house that allow penetration from the exterior.
Tamper with your outdoor lighting. Instead of bright lights that draw insects, change to low-level yellow bug lights.
Keep low-growing vegetation away from the walls of your house.
Use sticky traps to capture crickets and destroy them later.
You can vacuum up crickets you see in the house.
Call professionals if things go beyond your control.
We emphasize on using green methods to exterminate Field Cricket that are both very effective as well as environment friendly.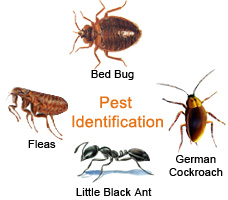 Request Free Consultation
Testimonials
"The ants in my garden had really become a nuisance for me. When one of my friends told me about NYGreenEco, I called them to have a look on the garden and offer a solution. They cooked up a customized solution to help me get rid of the miscreants. The way they work is really amazing!"