We offer the best exterminating services in tri-state area which is New York, New Jersey and Connecticut.
Deer Mouse/White Footed Mouse

The deer mouse is bi-colored, its upper body portion and tail is medium to dark-brown, and the underside of the tail, feet and stomach areas are white. Found throughout the United States, it is associated with the Hantavirus that causes the Hemorrhagic Fever with Renal Syndrome (HFRS).
Habits
Body of this pest is 2 ¾ to 4 inches and the tail is 2 to 5 inches in length. It has slightly larger eyes, ears and body than that of a house mouse. The virus is transmitted through the inhalation of particulate matter, which is contaminated, by the droppings and urine of infected mice. It has a 60 percent disease mortality in humans. Deer mice can produce from three to four litters with three to five young ones in each litter. They begin to breed at five to six weeks of age. Their reproduction maximizes in the spring, depending on climatic conditions. Hence, there population builds up fast. The life span of deer mice ranges from 2 to 24 months.

Deer mice are active all round the year and their range of activity is 1 to 3 acres. They build nests in hollow logs and tree stumps, under logs and stones, and at times in bird nests and shallow burrows to dwell in. They are a lesser problem in residential areas, however, they can be real trouble in rural and agricultural housing areas.

Deer mice enter houses, garages, and sometimes campers and other seldom used vehicles in the fall and winter. They can cause considerable damage to furniture and materials in search for food and or building their nests and often store food in their nests for the winter months. They basically feed on nuts, seeds, berries and insects and are nocturnal - rarely seen in their outdoor habitat.
How to Prevent Damage
Have rodent-proof construction in your house.
Protect newly seeded garden plots with folded hardware cloth.
Store foodstuffs in rodent-proof containers.
Use repellents like moth balls or flakes.
Fumigation might be required in some cases.
Use mouse traps.
Call professionals if things go beyond your control.
We emphasize on using green methods to exterminate deer mouse that are both very effective as well as environment friendly.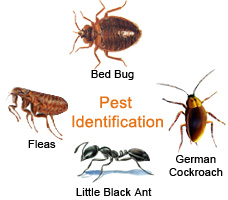 Request Free Consultation
Testimonials
"The ants in my garden had really become a nuisance for me. When one of my friends told me about NYGreenEco, I called them to have a look on the garden and offer a solution. They cooked up a customized solution to help me get rid of the miscreants. The way they work is really amazing!"