We offer the best exterminating services in tri-state area which is New York, New Jersey and Connecticut.
Anobiid Powderpost Beetle

Powderpost beetle is a common term used to describe several species of small 1/8 to 3/4 inches long, wood-boring insects which reduce wood to a fine, flour-like powder. The furniture beetle and the adult deathwatch beetle are two common ones.

The furniture beetle also called Anobium punctatum, is 1/8 to ¼ inch long. It has a cylindrical shape, and is red-brown to dark brown in color. Its wing covers has a series of pits in rows that run lengthwise. The pits can be seen through the fine yellow hairs that cover the body. The last three segments of the antenna are longer than the first eight combined.

The adult deathwatch beetle also called Xestobium rufovillosum measures ¼ to 3/8 inches in length and is gray-brown in color with patches of pale hairs on the back of its body. Its 11-segmented antenna end in three elongated segments that are as long as the previous five segments.
Habits
These beetles usually attack seasoned sapwood of hardwoods and softwoods. They are rarely found in heartwood. Structural timbers, lumber, cabinets, and furniture are their targets. These beetles can re-infest, and the females lay eggs in the wood from which they emerge. The larvae typically follow the grain of the wood when feeding and fill their tunnels with wood frass (frass is a fine powder with long pellets loosely packed into the galleries).

The furniture beetle adults emerge in the spring time from cells just below the surface of the infested wood. Soon after their emergence, mating occurs, and they begin laying eggs. The female lays 20-60 eggs in old emergence holes or crack and crevices in the wood. The eggs hatch in 6 to 10 days. The larvae feed for about one year and then pupate for 2 to 3 weeks.

When development is complete, the adult bores directly to the surface of the wood, emerging through a round hole of 1/16 to 1/8-inch in diameter. Development is completed in two to three years, however, under favorable conditions it takes one year. Usually the adults are active at night except for some species that are attracted to light.
How to Prevent Damage
Avoid using unfinished wood products for furniture, paneling or flooring etc.
Install a moisture barrier in the crawl space of infested buildings to lower moisture as moisture levels below 13 percent are unsuitable for the beetles' growth.
Use insecticides.
Adopt fumigation (although it is usually expensive).
Call professionals if things go beyond your control.
We emphasize on using green methods to exterminate house mouse that are both very effective as well as environment friendly.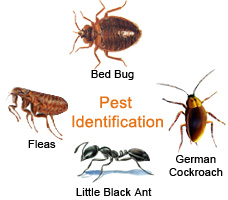 Request Free Consultation
Testimonials
"The ants in my garden had really become a nuisance for me. When one of my friends told me about NYGreenEco, I called them to have a look on the garden and offer a solution. They cooked up a customized solution to help me get rid of the miscreants. The way they work is really amazing!"